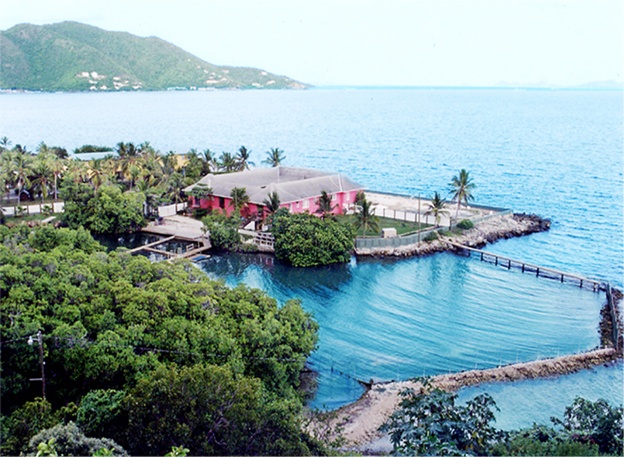 Ahhh, the island life!  For many people living in Puerto Rico, a trip to the British Virgin Islands makes a great little getaway, close to home but far enough away to be an adventure.  The tiny island of Tortola is a mere 60 miles/96 kilometers from Puerto Rico and is easily reached by air in about 30 minutes, the flights soaring up to 8000 ft with some spectacular aerial views of the nearby islands.  There are both commercial and charter flights from San Juan, Puerto Rico to Tortola, the main carriers being Fly BVI, Cape Air, American Airlines and American Eagle airlines, prices can be found for less than $200 USD.  Hotels in Tortola are available for every budget, from ritzy private villas to more affordable cottages.  A favourite of Tortola visitors, the "Sugar Mill Hotel" offers boutique accomodations and intimate luxury on a perfect beach. "Frenchmans" offers the luxury of a large resort while maintaining a community feel with its charming cottages.  Bed and breakfasts dot the island,  a popular choice for travellers from Puerto Rico to share the sun-filled days with family.
Once in Tortola, guests will discover the incredible beaches of the island. Cane Garden Bay is the most popular spot with tourists while those looking for something a little more remote will love the adventure of finding Smuggler's Cove.  Sage Mountain Park is the site of the largest mountain in the US and British Virgin Islands, great for a hike and stunning views.  Scuba diving and snorkeling are "must do's" on the island, and sailing has become the hottest activity in Tortola.  Tortola is the center of the yachting and sailing community in the Caribbean, the conditions of water and wind are ideal for boats of all sizes!  Of course, the highlight of any trip to the island is a visit to Dolphin Discovery Tortola.  Join us for the experience of a lifetime, meet our dolphins face to face for a little kiss, a dance and an adrenaline rush as they push you through the water at high speed! The Dolphin Discovery Swim Tortola is ideal for the whole family while those looking for something more daring will love the Tortola Dolphin Royal Swim.  Adventure awaits with our dolphin friends!
This is a special invitation to Puerto Rico travellers, join us in Tortola to swim with dolphins, we'd love to have you and the dolphins are ready to give you a big fishy kiss.  We've got great deals on swimming with dolphins in Tortola, contact us today to book an adventure you'll never forget.