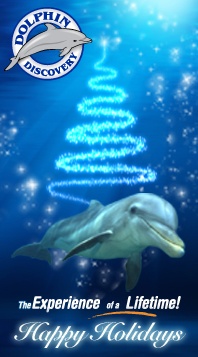 It's that time of the year again, the season to join with family and friends and celebrate the holidays, think about what we did on the past year and look forward to what the new year will bring to us.  2010 was a busy year for Dolphin Discovery, new adventures, new friends and a whole lot of smiling faces.  Let's have a look at some of the highlights of 2010…
****************************************
Dolphin Discovery Cozumel was thrilled to welcome sea lions into the family this  year, with their feisty characters and silly antics, the sea lion program is a delightful addition to Chankanaab Park.  Pingo and Karla makes us laugh every day, and little baby Taco has a huge personality!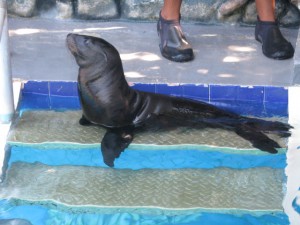 ****************************************
Miss Caribbean World Pageant Tortola
Dolphin Discovery Tortola is a truly beautiful place, but the participants in the Miss Caribbean World Pageant made it gorgeous!  These lovely ladies from all over the Caribbean took time out of their busy schedule to join us for a swim with dolphins in Tortola, we thank them for their visit and offer congratulations once again to winner Marcia Baptiste from Dominica!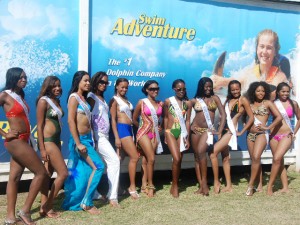 ****************************************
"Por la Libre" Open Water Race
Dolphin Discovery was pleased to be a sponsor of the 10 km open water swim race from Cancun to Isla Mujeres.  More than 500 international athletes hit the water in Cancun and made the ocean crossing to the finish line at Garrafon Park.  Seventeen year old Fernando Betanzos finished first, with an incredible time of 1 hour and 33 minutes!  Televisa Verde made this event extra special by donating 6000 mangrove plants to revitalize the Nichupte Lagoon.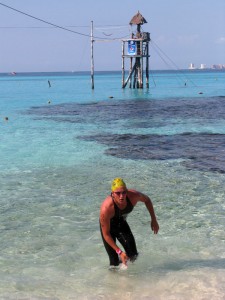 ****************************************
Manatee Madness in Riviera Maya
Our little family of manatees in Puerto Aventuras had a fantastic 2010.  In June we had a big first birthday celebration for our rescued manatee "Robert", with a fruit and vegetable birthday cake and a visit from local school children.  In September we welcomed the newest member of the manatee family as Julieta gave birth to a bouncing baby boy,  another success for our reproduction program!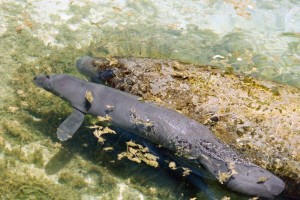 ****************************************
One of the biggest news stories of the year was the release of the iPad and our smart-as-a-whip dolphin Merlin was one of the first to give the tablet a whirl and make his own headlines.  Researchers from "Speak Dolphin" introduced the touch-screen device to Merlin in an effort to bridge communications with our dolphin friends and learn more about these incredible creatures.  The fame has not gone to Merlin's head, he is as down to earth (down to sea?) as he has always been, a vital part of our Riviera Maya crew.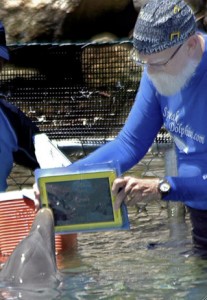 ****************************************
Dolphin Discovery Cozumel introduced a unique new program this year, "Dive with Dolphins" invites our guests to join dolphins under the sea and discover a whole new way to play.  Chankanaab Park and Cozumel are paradise to scuba divers all over the world, what better way to explore the underwater home of the dolphins?  This was one of my personal highlights of the year, donning the mask and tank and playing with Titan near the ocean floor was a truly phenomenal experience.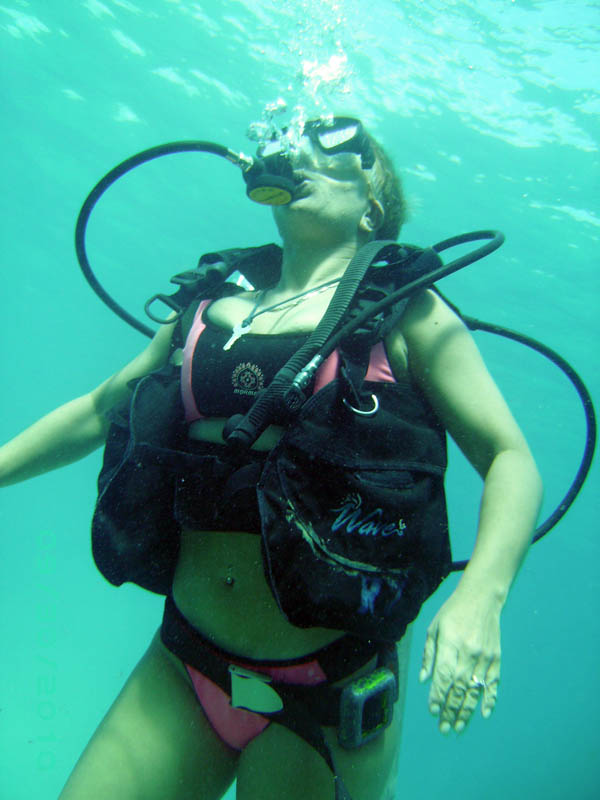 ****************************************
Cruisers Delight, Dolphin Discovery Costa Maya
November 2010 we celebrated the grand opening of our newest dolphinarium in the cruise ship port of Costa Maya near the town of Mahahual.   Located about 400 kms south of Cancun, Costa Maya is a HOT destination for cruise ships!  Dolphin Discovery is excited about our new venture and we look forward to welcoming new friends from the cruising community in 2011 and the years to come.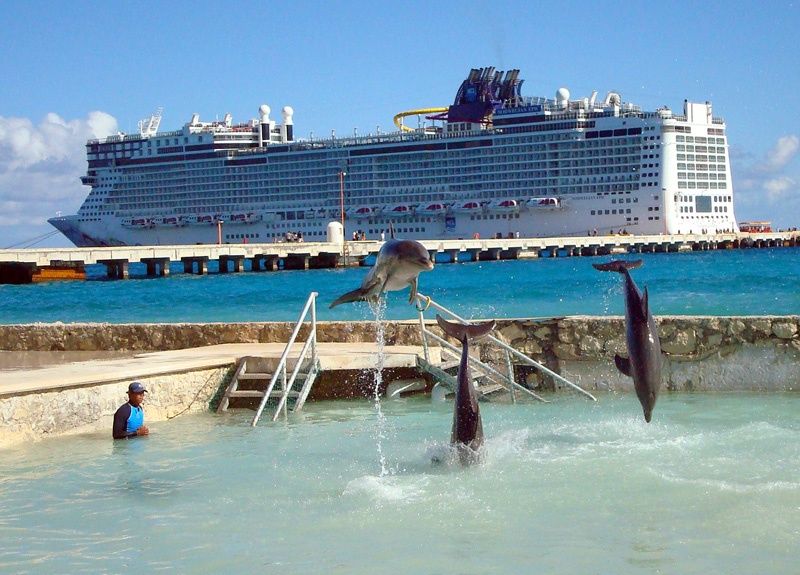 ****************************************
This is just a taste of some of the great experiences we've had at Dolphin Discovery this year, I could write all day about new births and visiting celebrities and the numerous charity and community events that we were honored to be a part of.  I would like to thank every member of the Dolphin Discovery team for all their hard work and smiles, let's do it again next year!
To all of you, our guests, we thank you for making 2010 a special year and we wish you a happy and safe holiday season and a new year full of love, life, happiness and success.  Dolphin hugs and kisses to everyone, see you in 2011!