The Dolphin Discovery followers were able to participate in our first # DolphinChat, asking all they wanted
to know about animal care to Alex Mata, Rosario Garcia and Silvia Becerra, some of our expert trainers
in dolphin, manatee and sea lion cares.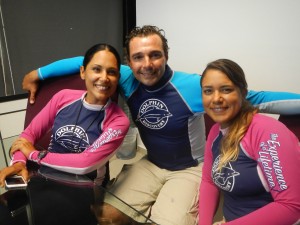 They were helped by the Twitcam platform, so users could see our trainers answering their questions live.
You can watch it by clicking this link http://twitcam.com/f9zc4
Follow us on Twitter @ dolphin_swim and be part of the next #DolphinChat.
We will be announcing it in our social networks.