For the fifth consecutive year, the last Saturday March 7, Dolphin Discovery Group performed its mixed soccer tournament, where the partners of the company enjoyed an afternoon full of joy and fun with their friends and family.
The event was performed in the fields ECYD , where 15 teams from different locations competed to be the best.
During matches , there were snacks for participants, some mood music for the game , and an area for children for face painting. For dinner, delicious tacos could not miss.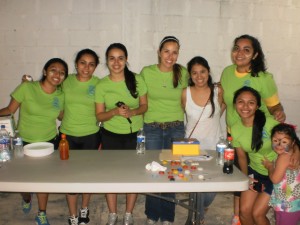 After the tournament, the players automatically entered a raffle, in which you could win VIP tickets to the cinema, dinner in restaurants like "Muellecito" and "Yaxché", Jungle Tour, swims with dolphins, "Dolphibonos", among others.
At the end of the tournament, the top 3 places were awarded and were given a trophy in recognition of their great participation and performance, as well, each of the players were granted double passes to interact with dolphins .