In Mexico, we celebrate Children´s day as an act that goes beyond the mere fact of celebrating this wonderful stage of life. Filled with laughter, learning, and memories, children's day is a constant reminder of the social responsibility that has been granted to us to ensure the healthy formation of a child.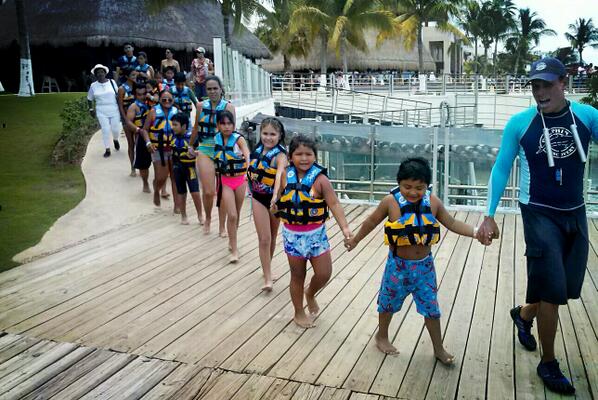 Being aware of this, Dolphin Discovery  decided to start the program #DiezMilSonrisas (#TenThousandSmiles) in which hundreds of children participated bringing a toy that was destined to another child in situations of vulnerability, in exchange, all children who donated their toy received the surprise of swimming with dolphins in a day that was devoted exclusively to celebrate them.
The meeting was on April 28th in eight of our dolphinariums, where we received about 3400 children, who had the Experience of a Lifetime to swim with dolphins at Dolphin Discovery. There were games, gifts, hot dogs, hamburgers, Piñatas, laughter, dancing and fun. It was a memorable day; specially for the Dolphin Discovery team that had the opportunity to bring happiness to so many children in our facilities and out of them.
#DiezMilSonrisas will come back for sure,  because we enjoy creating happy moments and helping those who have less.