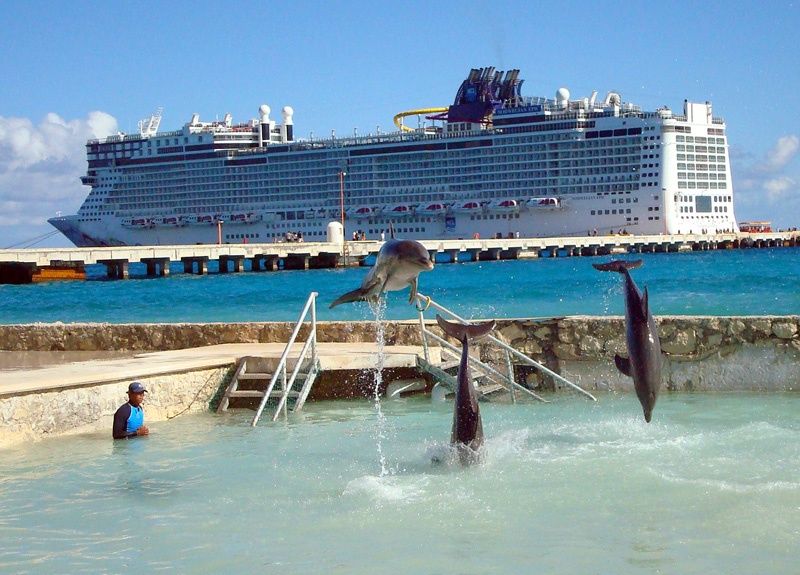 Cruise ship travel is one of today's hottest tickets, with millions of lucky people sailing the high seas every year.  Visiting tropical ports of call, sampling the culture, food and natural delights of paradise and discovering new experiences along the way, cruising opens up a world of adventure in the lap of luxury.
Dolphin Discovery has had the pleasure of welcoming thousands of cruisers to our Cozumel, Grand Cayman and Tortola dolphinariums and we're thrilled to announce the opening of our newest location in the Mexican Caribbean port of Costa Maya.   Less than ten years ago, the tiny town of Mahahual was a simple fishing village, now it's a thriving port of call with a world class pier and tourism complex.  The town has kept its charm and its beautiful beaches and views, working diligently towards sustainable tourism to allow people to enjoy the beauty of this remote village for years to come.  Dolphin Discovery is excited to be a part of the Costa Maya community and we look forward to meeting cruisers and travellers from around the world and introducing them to their new dolphin friends.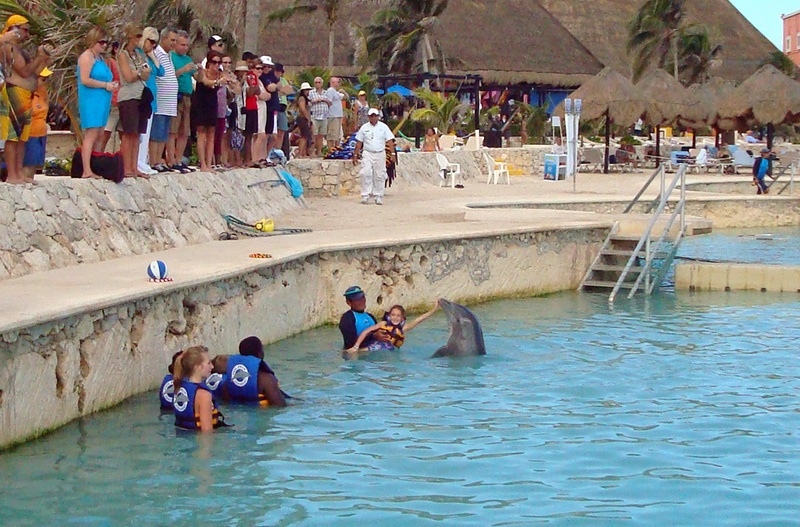 Dolphin Discovery Costa Maya is located directly to the left of the cruise ship docks, our frolicking dolphins will be your first sight as you disembark.  We invite you to pull up a hammock or lounge chair, enjoy a cold drink and enjoy watching the dolphins play while you await your turn for the experience of a lifetime.  Our friendly staff will guide you through a short orientation before joining the dolphins in the water.  Get ready to fall in love!  In the Dolphin Swim Adventure, you'll shake hands, sing a song, stroke the dolphin and go for an exciting belly ride!  The Dolphin Encounter is the ideal Costa Maya tour for the whole family, with a hug, handshake, a sing-along with dolphins and a great big kiss, it's something the kids (and grandma and you) will remember forever.  After your swim with dolphins experience, you can enjoy all that the Costa Maya port has to offer, great restaurants, shopping and some glorious pools under the palm trees.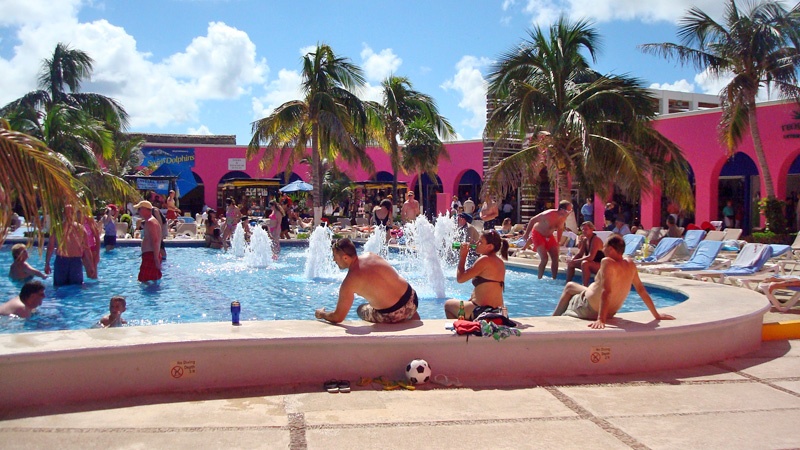 Big congratulations to our team on the grand opening, thanks for all your hard work in creating Dolphin Discovery Mahahual.  To cruisers and adventurists everywhere, we hope you'll join us and make Dolphin Discovery your number one choice for your Costa Maya tour!
For more pictures, check out our Dolphin Discovery Costa Maya photos set on Flickr.