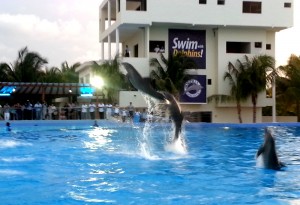 With a modern lagoon of over 2,000 square meters of water surface, Dolphin Discovery just opened its new location in Maroma Beach, located in Playa del Carmen.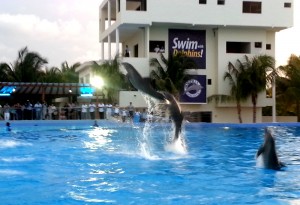 The pool has a depth of 4 meters with 6.5 million liters of sea water, equipped with cutting-edge technology of Air Purifiers it is considered as the largest pool of its kind in Latin America.
Dolphin Discovery Playa del Carmen is home of 7 dolphins: Morelos, John, Pakal, Merlin, Colon, Hidalgo and Danny, all born under human care thanks to our successful breeding program. This is our fourth Miracle® dolphinarium.

Dolphin Discovery Playa del Carmen in numbers:
13th Dolphinarium by Dolphin Discovery
Dolphins Number: 7
Dolphins Capacity: 14
Approximate capacity of guests: 350 people
Utilities: snack bar, restaurant, lockers, showers, observation areas, WiFi, souvenir shop and photographs.
Land Area: 5,000 square meters.
Water area: 2,200 square meters.