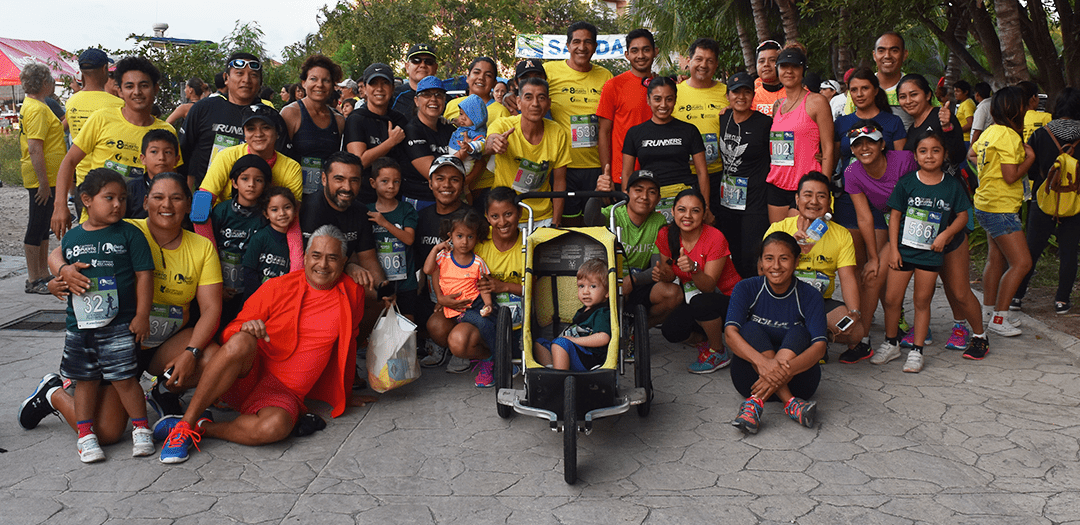 This past sunday 31, the Eight Dolphin Discovery running race took place at Puerto Aventuras, organized by "Fundación Dolphin Discovery" leadered by Bibiana Alvarez. She who worked hand by hand with "Transformar Educando" and managed to collect more than 85 thousand pesos which will be used for the construction of a multipurpose park in the town of Puerto Aventuras.
It is worth to mention that there were more than 500 runners who gathered last Sunday at 8am with an energetic and winning attitude, but mostly willing to contribute their bit in this noble cause.
With distances from 400 meters for the smallest and up to 10km for the experts, a homely atmosphere was felt by everyone. In addition, there were more than 50 thousand pesos in prizes from the distinguished sponsors.
This race had different categories. 10 km for men and women, Master for people between 40 and 49 years old and Veterans for people above 50 years old in which Guadalupe Meza Maldonado made a surprisingly time of 51 minutes. Among the little ones, María José Frías Santos and Charlie León Flores shined as they made less than 4 minutes.
Besides participating and supporting a community of scarce resource, all attendees had the opportunity to  meet the professional runner Isis Breiter who was noted by her presence and charisma during the award ceremony.
A race full of fun, support and good wishes to change the world one community at a time was made with success. Furthermore, we are confident that the next year there will be more surprises and more people will support another good cause.