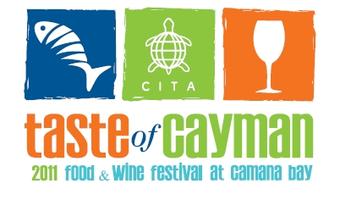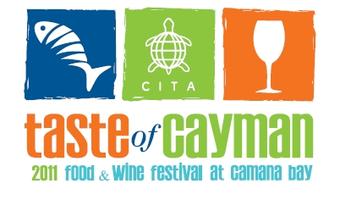 The Taste of Cayman Food and Wine Festival in Grand Cayman gets bigger and better and tastier every year!  2011 marked the 23rd year for this annual event with more than 30 restaurants and chefs presenting their finest dishes to thousands of guests.  Jerk pork, Cayman conch chowder and sticky toffee cake were just some of the offerings at hand as visitors sampled and savoured and cast their votes for Cayman's favourite restaurant.  With over 50 different wines to taste, the famous mojito bar and the refreshing mudslides from the Rum Point Club, thirst was quenched and taste buds tingled.  At the end of the day, the votes were cast and "Deckers" was selected Cayman's favourite restaurant, be sure to check them out when you visit the island!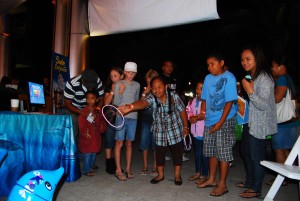 While the focus of the festival is food (of course!), guests were also treated to entertainment throughout the day.  Live music, fireworks, games and contests, including the Dolphin Discovery ring toss game.  Kids lined up to try their hand at tossing a ring over a (toy) dolphin's nose, winning smiles and prizes.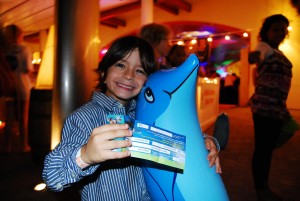 Dolphin Discovery Grand Cayman was delighted to participate in this great community event.  We'd like to congratulate the "Taste of Cayman" organization for a wonderful day, may we have many more together in the years to come!