At Dolphin Discovery Riviera Maya, we enjoy the company of dozens of children from different schools of the community; every Thursday, they visit us at the facilities of the Dolphinarium in Puerto Aventuras. During these visits, children observe dolphins, learn about their habitat and become aware about the care of their environment.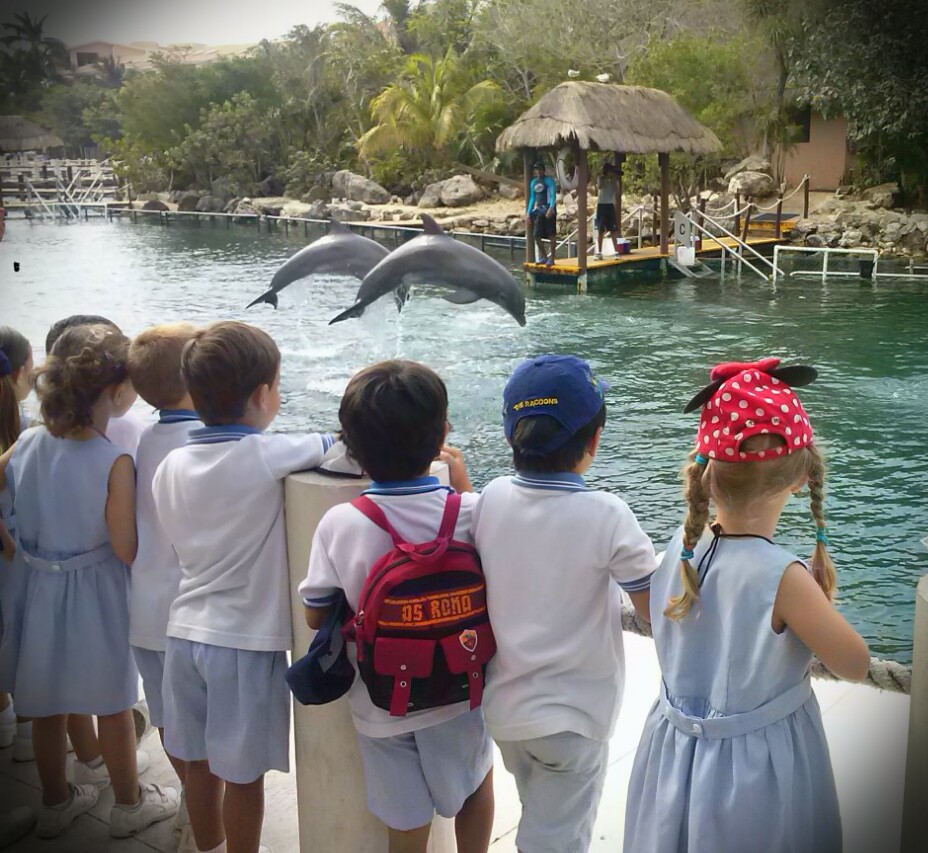 Before each visit, the trainer-guide will visit the Children´s School to give them a talk about the dolphins, sea lions and manatees. In those talks, children learn about our Animal Breeding Program "Miracle"; and explains them that our team of veterinarians, biologists and coaches are fully dedicated to the animals in their charge and are experts in the field of reproductive science in marine mammals.
After the talk, children come to the Dolphinarium with the company of their teacher and they are guided by the coach in charge who will provide all the information they need and will clarify all their doubts to raise preservation awareness and care towards marine species.
On this occasion, the distinguished visitors were the children of Puerto Aventuras College, who enjoyed seeing dancing the dolphins: Lizzy, Regina and Audry, Popeye, and a Californian sea lion born at Dolphin Discovery facilities in the Riviera Maya.