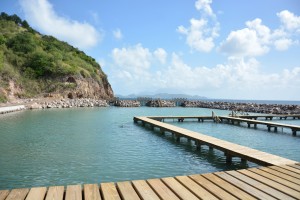 Our thing is to share the good news, and this time is not different because we want to tell you about the opening of our new location in St. Kitts, being this one the 16th in the Dolphin Discovery family.
We have everything you need to make your visit an unforgettable experience: an aquatic area with 12,000 square feet of water where the dolphins Ayla, Angela, Mandela, Watson, Dali and Dante will interact with all their visitors. With an investment of nearly 1 million dollars and more than 130 people involved, we finished this area just off a breakwater, right next to the Bird Rock Beach Hotel, which offers protection to dolphins we love.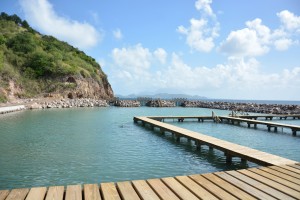 We took full advantage of our location, being just 7 minutes away from the pier and 10 from the airport, it allows us to offer, for both locals and tourists,the opportunity to make the most out of their time on the island and to enjoy our swim programs such as Encounter, Swim Adventure and Royal Swim as well as other activities the island has to offer.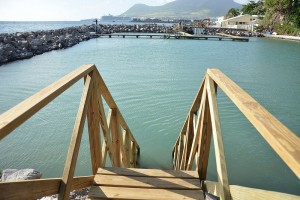 Our Manager, Jorge Mier, says "The successful management of dolphin habitats by Dolphin Discovery Group are a strong support to lead Dolphin Discovery to Saint Kitts as one of the top attractions in the island, we are expecting approximately 16,000 visitors the first year"…"local population as well as school children will have special benefits as part of Dolphin Discovery Group socially responsible practices", he added.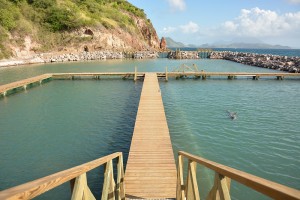 Throughout this year we will be having special events and promotional activities in several locations of Dolphin Discovery. For more information visit www.dolphindiscovery.org so you don't miss anything! We will be waiting for you so you can say that you too have had the Experience of Your Lifetime.