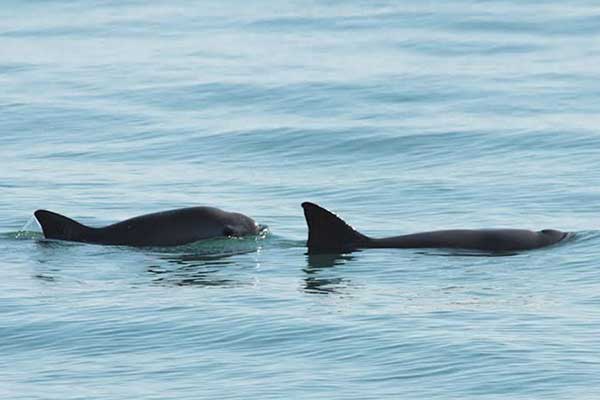 Mexico has a great variety of endemic species, meaning that they can only be found in natural regions of the country, as is the Vaquita.
It's time to raise awareness, the vaquita is in real danger at the point of asking if there is a future for this species. According to experts, yes, the vaquita still has an opportunity. With various measures that the government, authorities and NGOs have implemented, there is an encouraging future for this species.
This species is one of the smallest cetaceans in the world, which can grow to about 1.50m and often find their food near the lagoons. These small species use sharp sounds to communicate with each other, and usually swim and feed at a leisurely pace.
They are the only species of porpoise that lives in warm waters, it is why can be found them in the upper Gulf of California. Today we are in a constant struggle to keep the last copies of the vaquita, as it currently is the most endangered marine mammal, relying solely on an estimated population of 60 individuals!
Now, do you want to know what is the main cause of the extinction of the vaquita? The answer is very simple: illegal Totoaba fishing that, like the vaquita, is an endemic species of the Upper Gulf of California.
The Totoaba is considered banned from fishing since 1975 and its sale was prohibited in 1977. However the commercialization of this species is a very lucrative business, especially for the Chinese market, who can expect to pay thousands of dollars for a Totoaba dish, causing its high smuggling despite the measures taken.
The immoderate fishing increase of the Totoaba, plus the damage of the ecosystem when placing fishing nets, causes the death of the vaquita.
If you want to know more about the vaquita, we invite you to watch this documentary.